About Us

What Makes Us Different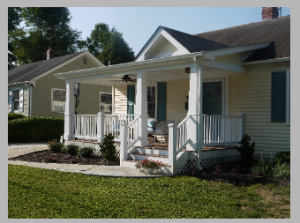 Modified Construction is a full service custom builder capable of a wide range of construction services. We specialize in residential home building, remodeling, renovations, and boutique development projects. Modified Construction has gained a reputation of delivering high quality work while providing the best value for our clients, due to our attention to detail and exceptional customer service.
The Modified Construction Difference
Modified Construction prides itself on our amount of repeat clients and the recommendations that those clients give to their neighbors, coworkers, friends, and family. Guiding all of our practices is our goal to create lifetime clients, not just to complete one job.  To ensure that our clients receive consistently great results and overall experience, our philosophy utilizes the same guiding principles on every project:
Accountability
As a smaller firm, you get the personal attention of the owner of the company, Andrew Keszler. Along with a dedicated project manager, Andrew would be your point of contact throughout your entire building or remodeling process. In addition to personal attention, Modified Construction simply does what we say we will do. We are punctual, we create realistic project timelines, and when we start your project, it is our focus until it is complete to your satisfaction.
Consistency
Every project undertaken by Modified Construction is built and supervised by the same team of craftsmen. These craftsmen are experts of their trade, and many of them have over 20 years of experience. By using the same team, we can assure the quality of craftsmanship will be to the exact high standards that Modified Construction has built its name around.
Attention to Detail
Our motto, which we pass along to each of our clients is, "If I wouldn't accept it in my own house, I will not accept it in yours". This simple belief keeps everyone on the team working to the same goal of producing the best possible result and experience for our clients. We aim to create a perfect product upon the completion of every project, but if for some reason any detail does not meet your standards, we make sure to mend it quickly and to your satisfaction.
Thoughtfulness
We fully understand how disruptive a remodeling project can be to an owner and/or their family. We try and keep the impact of our presence as low as we possibly can. Modified Construction aims to work within comfortable times for your household, and we will always communicate our schedule and changes that may develop along the way. Every remodeling project is going to cause some disturbance, but we do our best to cover and protect all areas that workers will be using, separate work areas with plastic to try to contain dust, and to be as respectful to your needs as possible. At the end of the project, we always provide a professional cleaning crew, free of charge, to do a final cleanup for the house.
Accessibility
Communication between a client and contractor is key to any successful project. We are available to discuss any aspect of your project when you need to. We go out of our way to respond to questions whether it's by phone (call or text) or email as quickly as we can. We have even integrated a cloud based project management software system that keeps you up to date on all facets of your project from budgeting, to scheduling, to progress pictures.
We thank you for considering Modified Construction for your remodeling project. We hope that this gave you insight as to how we operate and what to expect from working with us. We hope to gain in you another satisfied client!
Sincerely,
The Modified Construction Team
"Andrew and his crew are terrific. I've worked with Modified Construction on several projects since 2010 from a full attic remodel to replacing kitchen countertops and have been pleased each time with the quality of work, price and customer service. "
– Elisabeth H, Chevy Chase, MD